Lilac – Low Impact Living Affordable Community
Leeds
Lilac is a environmentally-friendly housing co-op with an innovative funding model.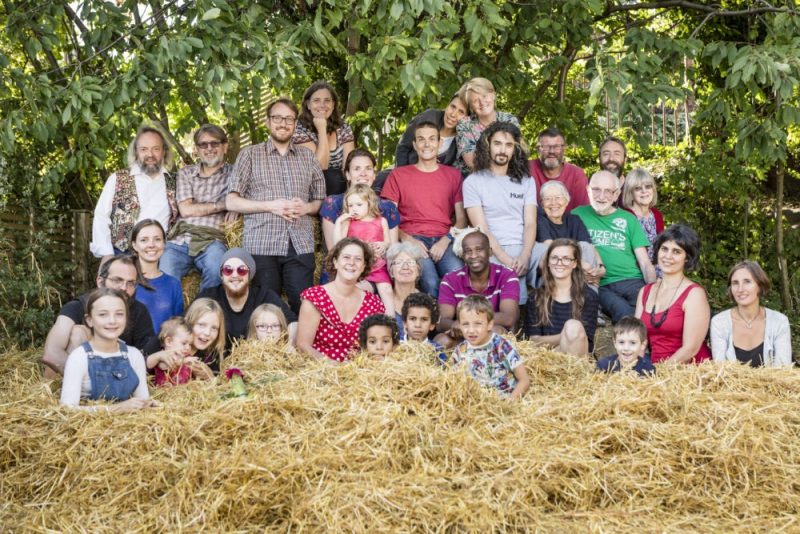 Lilac, an affordable co-housing scheme in Kirkstall, a suburb of Leeds, is home to 35 adults and 13 children, living in 20 properties ranging from one bedroom flats to four bedroom houses. Together, they are working to provide secure and affordable housing for current and future members with as low an impact on the environment as possible. The properties, made from straw and timber from a system called Modcell, were designed and partly built by members, and completed in 2013.

Lilac is a mutual home ownership society, which means members contribute financially according to their income levels. The members buy equity in their homes that they can take with them when they leave. The value of their equity is linked to the wages rather than property values, ensuring that homes remain affordable for subsequent members.

"We're using this model to change our broken housing system, to make it fairer and avoid huge hikes in house prices," said Celia Ashman, who joined Lilac as a member in 2013.​"We want to own and run our housing as a cooperative, which gives members a greater sense of security – which is so important in these volatile times."
Lilac is the first operational mutual home ownership society in the UK and members are pioneering a model proposed by the New Economics Foundation in 2003.​"Realising that we're not just a standard co-op and what we're doing is experimental keeps us all going," said Celia.
Lilac continues to innovate. It has a community agreement on Covid-19 which allows members to socially distance and share communal areas safely, look after each other and help more vulnerable members with shopping and household tasks. Lilac is also developing a Climate Emergency Strategy so it can work towards putting climate justice into action and be zero carbon by the 2030s.

Tags Social housing
Find out more
Further reading
Contact details
TAKE ACTION
[Take action form here]